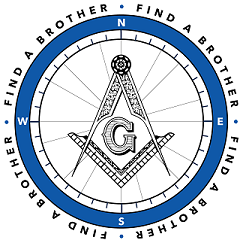 After two years of development and consultation, to get it right for Freemasons, Find a Brother is now live and waiting for Freemasons to become part of a new community. Brought to you by Locus Plus Inc., this new website will serve the social networking and business needs of Freemasons.
Becoming a member is free. Membership gives you the ability to network with Brethren wherever they may be in the world. There is a strong translate tool and they are working on a private chat and call feature. As far as we know, this is the only tool of its kind available at no cost.
The development of the website was driven by a young Mason's desire to do business with a fellow Mason and he couldn't find one. If you are a Freemason and want to do business with other Freemasons, this is the website for you. Members have the opportunity to let other Masons know that they want to do business with other members of the Craft. The fees are modest and six months are free for province and national accounts. (Use coupon FAB6Free) The more who join, the better the site will become.
The FAB Team have loaded many of the Lodges in North America and Brazil into the database already. Lodges change frequently or may not be in the database. Check to see if your Lodge is in our database. If it isn't, give the FAB Team the details and they will add it.
Be safe and be well, Brethren.